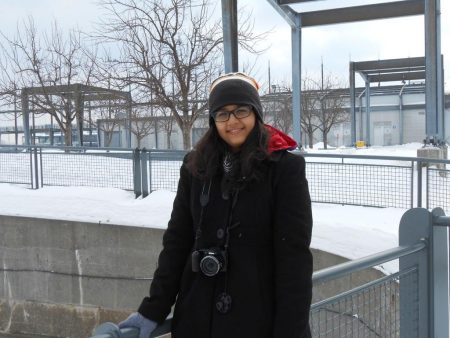 Hello, everyone! I am the very first PhD Intern at University of Alberta Press! I am a PhD student at the University of Alberta in the Department of English and Film Studies.
I have an undergraduate degree in Microbiology and a masters in English Literature from Mumbai, India, which is my home. Prior to coming to Edmonton, I was working at a content editing company in Mumbai, where I edited research papers, website content, legal documents, letters and emails, research proposals and essays. When I was offered a position in the PhD program at the U of A, I was beyond thrilled because it would give me the opportunity to work at the Press and to study the publishing industry in more detail.
My research focuses on authorship, reader-author relationships and community development on online writing platforms such as Archive of Our Own and Wattpad. This may seem like a completely different field than what we do here at the Press, but I can assure you that I am finding several connections and the experience of working here is generating significant ideas and questions that will be of immense help to me in my research.
One of the most important things that my internship is giving me is exposure to the intricacies and nuances of publishing a book. Before I began working here, I had a general sense of what the print publishing process for books looks like, but since then, I have learned about some of the minute details and steps that connect the author to the publisher and to the reader. I have a long way to go in creating a complete understanding of the process, but I am looking forward to the next two years, in which I will be greedily taking up all the information I can. I am also learning a lot through the networking opportunities I get through my work here. Attending book launches, talks, the BPAA awards reception and several other events has helped me understand the publishing industry in Alberta and in Canada. It has opened up various professions and has highlighted several key skills that I need to develop to become successful in this field.
I am also very happy to have such wonderful colleagues at the Press! I am able to work on several different aspects of academic print publishing because of their immense support and encouragement.
I can definitely say that this internship is strengthening my interest in publishing, and I am becoming increasingly confident about the choices I have made with respect to my research and professional interests.