Literary Cocktails was bigger than ever this year, with over 160 people pre-registering and close to 120 signing in on May 14, from NWT to California, from BC to Nova Scotia. If you couldn't make it, the recorded version is here.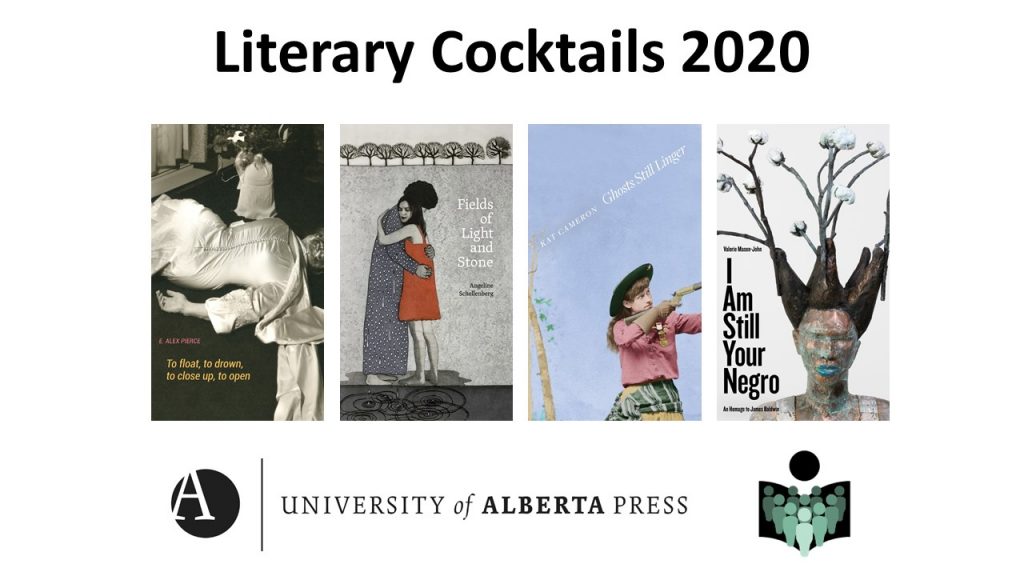 Michelle Lobkowicz, our new Acquisitions Editor for Humanities and Literature, was our MC and we were delighted to introduce her to so many people in the writing community. Our Director and Publisher, Douglas Hildebrand, welcomed the audience and started us off in a good way.
And then, the readings!
E. Alex Pierce: To float, to drown, to close up, to open
Angeline Schellenberg: Fields of Light and Stone
Kat Cameron: Ghosts Still Linger
Valerie Mason-John: I Am Still Your Negro: An Homage to James Baldwin
The recording of the event can be found online.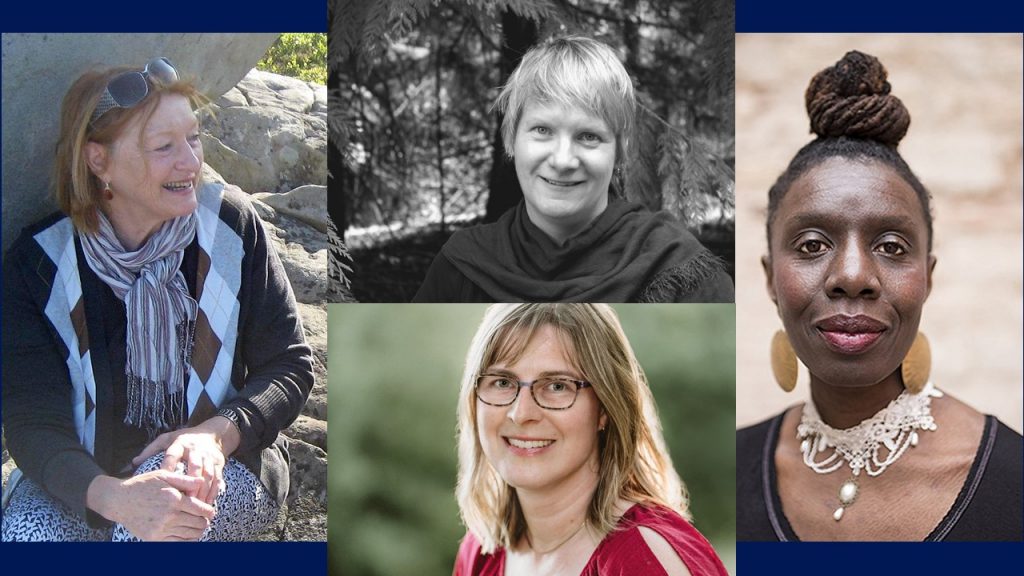 Our four readers each did a wonderful job presenting their work. The questions put forward were very thoughtful and led to insightful responses by the poets. As ever, we really appreciated the complimentary way that our poets spoke about their experience with the Press.
Our host was Lauren Carter, who initiated the Pandemic Response Reading Series and got us organized, from coast to coast! The recording of the event is online.
People were able to buy books from their local bookseller, courtesy of Don Gorman's list of indie Canadian bookstores, from our website, or from the series' bookseller, McNally Robinson in Winnipeg.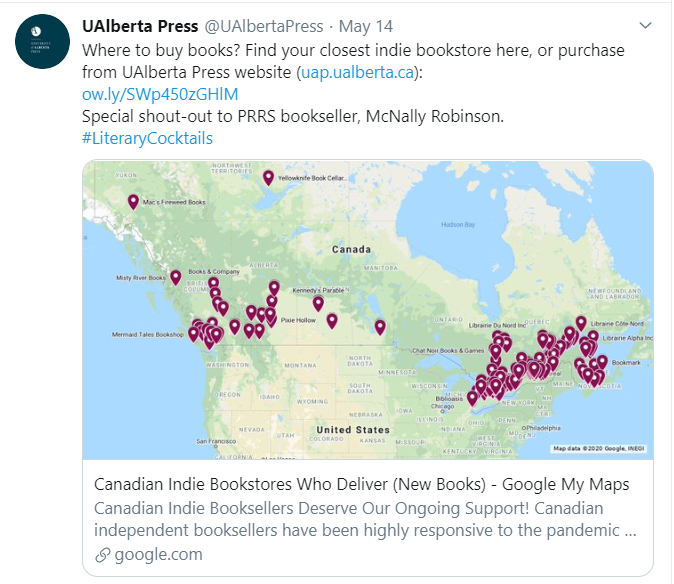 Thank you to all of our friends, colleagues, and fans–thank you for helping us celebrate once again this year!

"I GREATLY enjoyed the Literary Cocktails event. My kudos to everyone for the organization of the readings. And I was most impressed with the beautiful cover designs of all the poetry volumes." E.S.

"I very much enjoyed the session. It was a delightful distraction…" A.A.

"I've been appreciating your cocktail suggestions during Literary Cocktails. I was sipping a tiny tiny glass of Saskatoon mead, made in the Rig Hand Distillery in Leduc." A.B.

"I felt very proud of my colleagues tonight. There was a real sense of community." M.B.