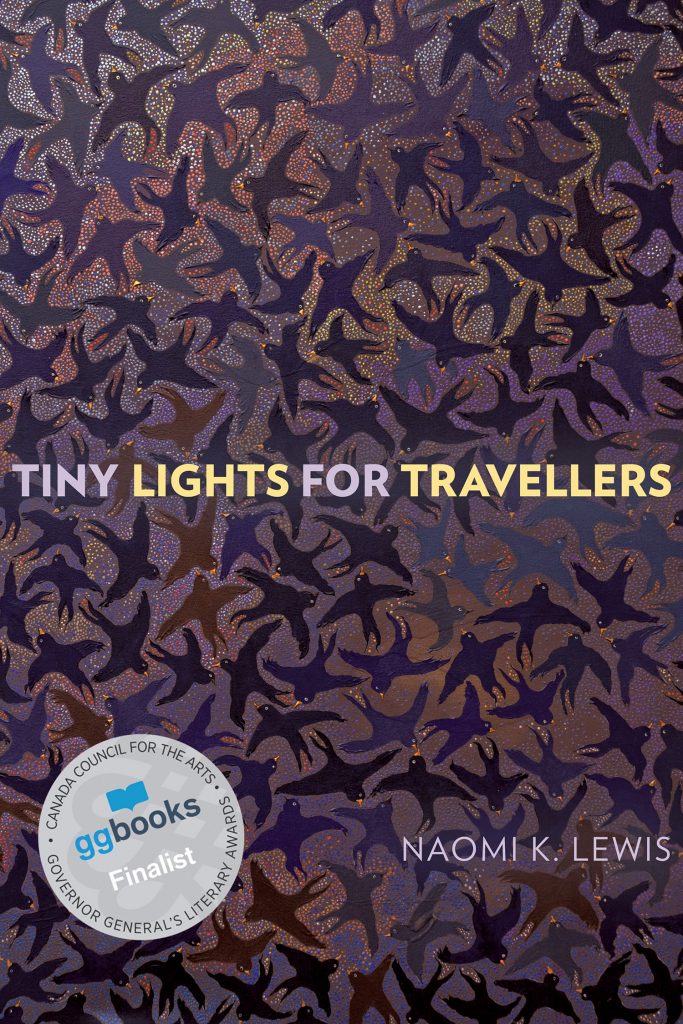 And take a look at these spectacular reviews from readers of Naomi's book!
5/5 stars: A moving journey
Tiny Lights for Travellers is a moving, original account of one woman's (physical and spiritual) journey to connect with her genetic roots. I found this book to be almost technically perfect, from its structure to its pacing and Naomi's writing to be warm, genuine, and honest. I had no idea identifying as Jewish was so fraught with struggle and rules. She seamlessly wove in different perspectives on the issue through her family and friends eyes, giving me a lot to think about. I can relate to not knowing who you are and not fitting in, having never been anchored to "a family" until well into adulthood myself. Only in recent years I have learned that home is what you create for yourself and I truly hope Jos lived his life the best way he knew how and that Naomi can continue to do the same.
5/5 stars: Journey towards origins
In her soft-footed and clear-eyed journey towards origins, Naomi Lewis writes with care and honesty about troubling matters. She leaves the weightiest questions in our hands. This engaging and thought-provoking memoir will be a heartening read for anyone who has lost love, sought a spiritual path, or tried to reconcile their parents' painful past with their present-day life.
5/5 stars: Naomi K. Lewis is a brilliant writer in the true sense of the word brilliant
The author did not invite me into her story, instead I was literally pulled into the book and held captive within her mind and soul as she took me on this personal journey of heartbreaking hellos and goodbyes, and finding freedom in letting go. Emotional, endearingly-neurotic, funny, profound, and told with the mastery of a true literary writer, Tiny Light For Travellers is one of the most relatable books I have ever had the pleasure to read. This is a book of loss and triumph, of learning to live with loss, of hellos and letting go, of finding love again. I admired the humble strength of the two main voices, for them hope is not a bright light, but a faint flicker where they aimed themselves in that direction and kept going with firm resolve to "get to the other side". Beautiful, lyrical, intelligent, so bloody intelligent. I was in awe of Naomi K. Lewis's powerful storytelling.
5/5 stars: Moving
This is a very moving account of following a relative's flight from Nazi Europe. It's incredibly insightful and beautifully written. I can't wait for more from Naomi K. Lewis!
5/5 stars: The pages just fly by
I devoured this book in a day in a half. Tiny Lights was a thoroughly engaging story that unravels messy, complicated topics with bracing honesty, clarity, and humour. I love how it's a travel memoir that doesn't gloss over the unpleasantness and discomfort that often comes with the territory. And it's about so much more than a trip to Europe: intergenerational trauma; the fallibility of memory; finding your own way in the world with no innate compass (literally in some cases); the quest to understand yourself and be understood by others. The subject matter is weighty to be sure, but the storytelling is so tight and masterful that the pages just fly by.
5/5 stars: Absorbing and clever
This story was such a pleasure to read. Lewis seamlessly weaves together a timeline spanning generations, and immerses you in the narrator's journey through Europe, through a divorce, and through her family history. I recommend this book if you are looking for something thoughtful, clever, humorous, and heartfelt.
5/5 stars: These tiny lights shine brightly
A courageous journey; a clear-eyed, honest sifting of memory.