We want to share some of the amazing response to Indigenous Women and Street Gangs: Survivance Narratives since its publication last fall. The book and its authors, Amber, Bev, Chantel, Jazmyne, Faith, Jorgina, and Robert Henry, were the focus of articles in Toronto Star, The Star-Phoenix, Alberta Native News, and University of Saskatchewan News.
Three of the co-authors launched the book at McNally Robinson Saskatoon. It was a powerful conversation.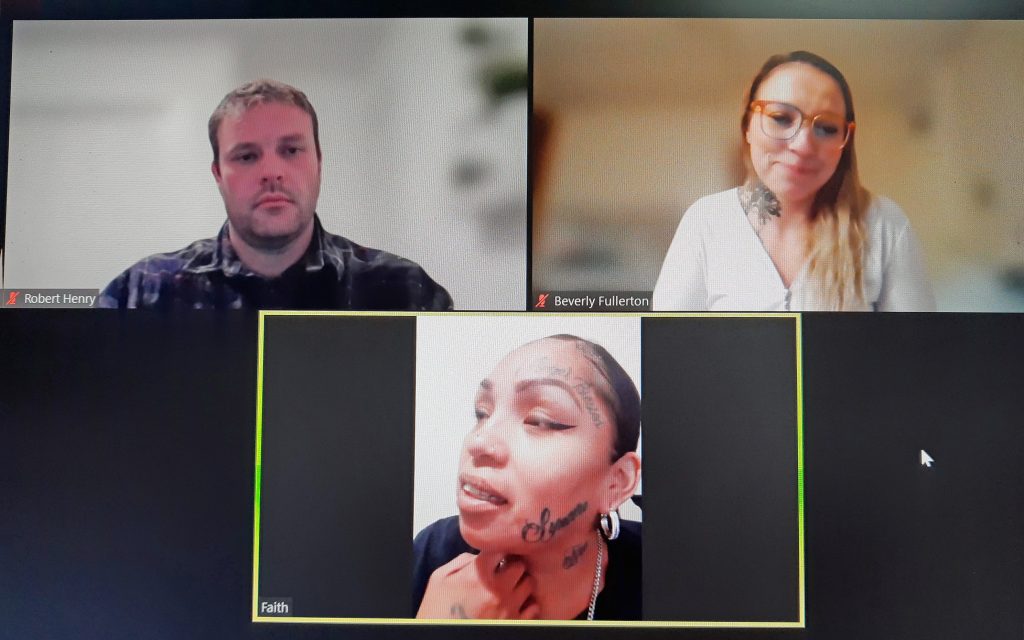 Indigenous Women and Street Gangs was shortlisted for a Saskatchewan Book Award earlier this year and is now in contention for Scholarly & Academic Book of the Year at the Alberta Book Awards.
Praise for the Book
"The stories of these six women provide a telling tale of how Canada's colonial systems have failed Indigenous women…. Their 'survivance' is a testament to the resilience and strength of Indigenous women. I would highly recommend this book to women's groups, organizations that deal with high-risk groups, … law enforcement, educators, and social workers."
Chevi Rabbit, The Toronto Star
---
"The narratives carry themes of trauma, violence, exclusion, removal through child welfare systems, and how Indigenous women feel they are perceived in street spaces and the community at large. Their stories point to the difficulties they faced with regard to policies, but also the ways they tried to better themselves and resist the ideas of being erased and taken—which gives rise to the word 'survivance.'"
Thia James, Saskatoon StarPhoenix
---
"Many non-Indigenous Canadians will not understand what it's like to be an Indigenous woman born into poverty within a country that systematically discriminates against them based on the color of their skin tone, socioeconomic background, cultural identity, or ethnic background… They might never understand the root causes that led some Indigenous populations to live on the streets. That's what this book offers readers, a glimpse into the lived experiences of Indigenous women who were involved in street gangs and how they liberated themselves from the harsh lifestyle."
Alberta Native News
---
"Indigenous Women and Street Gangs explores, in their own words, the women's interactions with various systems—such as the education system, the child welfare system, and policing and the justice system—as well as the impacts of settler-colonialism, racism and intergenerational trauma on their lives. The women describe what ultimately led them to leave the street gangs and street lifestyles."
Shannon Boklaschuk, University of Saskatchewan News
---
"These six women write about the hardships of street and gang life as well their courage, endurance, pride, strength, and love in the face of these difficulties. They show that in settler-colonial societies, trauma and violence work intergenerationally and that healing is not only possible, it is already underway. At its heart, this is a book about hope."
Joanna Kidman, Professor of Māori Education, Victoria University of Wellington
---
"They wanted individuals to begin to understand and see them as people, not as files or gang members but as individuals who have had to go through some more difficult things than others."
Robert Henry interviewed by Derek Craddock for Prince Albert's 101.5 Beach Radio
---