About the Book Cover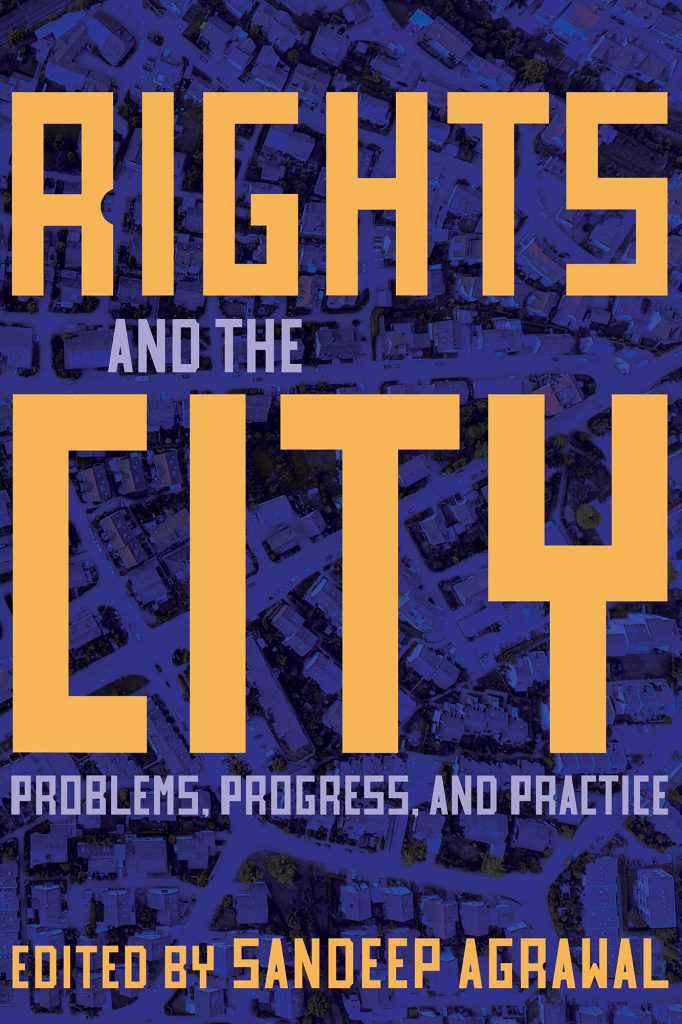 Ruben, a font inspired by a civil rights march, is used on the cover of our book, Rights and the City: Problems, Progress, and Practice.
"The end of August in Los Angeles has historically been a time of sad recollections for Latinos, especially activists who remember a triumphant civil rights march that turned murderous. On August 29, 1970, some 25,000 activists gathered in East Los Angeles to take part in what was billed as the National Chicano Moratorium march, and protest against the Vietnam War."
---
The following material is excerpted from Chapter 3: Human Rights and the City in the Pre-Charter Era.
This chapter presents a broad inquiry into the changes that occurred on the rights front between 1867 and 1982, and the implications these changes have had on cities and planning at the local level. Discrimination was embedded in Canadian society, with racism, sexism, ableism, and xenophobic views often seen as the norm. These discriminatory ideas were reflected in government legislation and policies, as well as in court decisions (see chronology of government legislation below). Limited rights inscribed in the Constitution Act of 1867, narrow interpretations of the Constitution by the judiciary, and, of course, overtly discriminatory laws were key reasons for the prevailing situation….
This is not to say that Canada has now reached a perfect state. Legal challenges to human rights violations are on the rise. Issues surrounding lack of affordable housing, universal accessibility, Indigenous and other minority rights, and freedom of religion still confound municipalities (Agrawal, 2020). In addition, new issues, such as locations of safe injection sites, methadone clinics, and cannabis dispensaries, have also come to the fore (Agrawal, 2018). Having legal and legislative human rights protections is only one piece of a larger puzzle; the rest remains with changing the deeply held institutionalized and systemic biases in Canadian society. We have come a long way in terms of human rights, but there is still a long way to go.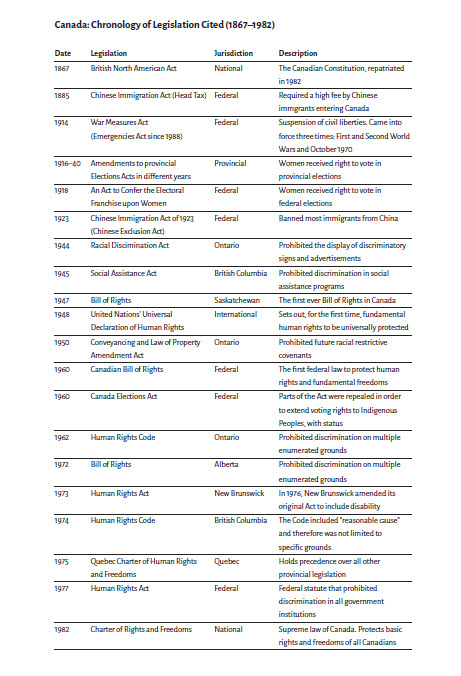 ---
The book is available as an Open Access title and can be downloaded from our website.