A Guest Post by Richard Costa
Hello! I am the second PhD intern at University of Alberta Press, following Tanvi Mohile. I started the PhD program at the Department of English and Film Studies in Fall 2019, and it's been a tremendous experience so far.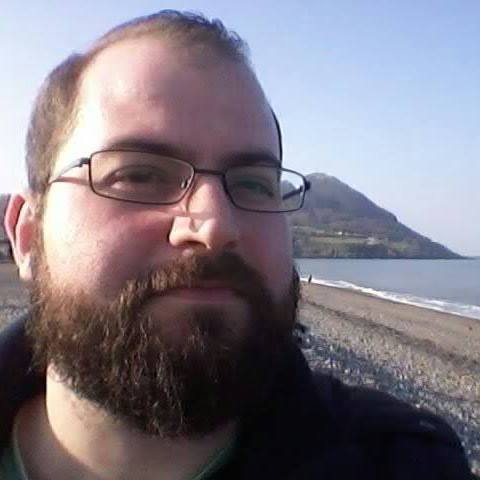 I have a BA in English from Federal University of Santa Catarina, Brazil, and an MA in Anglo-Irish Literature and Drama from University College Dublin, Ireland. I've previously worked in language teaching, IT, literary translation, and online journalism. I was also the editor of a digital literary review called Trocados, focused on translations. This internship will allow me to combine my previous professional experience with my academic experience as part of my PhD concentration, and I am excited about future opportunities as an educator and an editor.
As a scholar, I focus broadly on the interplay between literature and environment, ecology, and animal studies. I also have tangential interests in book history, print cultures, and media studies. The connections between my research and my work at the Press deal in how book genres develop and change over time, and how publishing can adapt these genres to new audiences.
My previous experience as a literary translator is quite different from my experience at the Press. As a literary translator, I was mainly a contractor, and as such not privy to the editing and publishing process other than following the style guide and protocols of each publisher. It is also an entirely different market from mainstream publishing in Brazil, and academic publishing is much more interesting to me as a scholar. I greatly appreciate the vast cultural wealth and the range of ideas and genres explored by the Press over the years.
Publishing a book takes a whole village. It is a highly intricate and challenging collaborative experience where even the most minor contribution counts. The Press team takes this collaborative process very seriously, and it shows in each aspect and factor of the work we do every day. While I am still working on understanding this process in all its complexity, I am certain that in the future I will look back on this internship as a turning point in my career. Whether as a scholar, an educator, or an editor, the experience I will accrue and the skills I will develop shall prove essential to my professional journey. My colleagues at the Press will definitely contribute much to this experience, and I feel privileged to be in a position where I can learn from all of them.